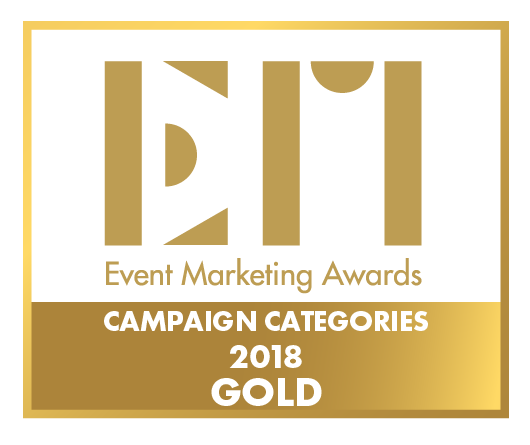 Taipei – June 8, 2018
In addition to the Gold won in the Stevie Awards last week, Interplan International Corp., Taiwan this week again won 3 Gold trophies for their entries for Taipei 2017 Summer Universiade Opening Ceremony.  This time at the Event Marketing Awards from Campaign/CEI, celebrated in Hong Kong on June 6.  Best Live Event, Best Outdoor Event and Best Public Event were all for Interplan!
With an emotional, Taiwanese culture based show, Interplan created an amazing event for the Opening Ceremony of the Taipei 2017 Summer Universiade which won the hearts of the entire Taiwanese population, all athletes present and the rest of the world!  "The few hand-picked international experts worked tirelessly over 18 months with our local team of directors and creatives who learnt a lot from this unbelievable experience," said Michael Tu, Interplan President & CEO and Executive Producer of the event.  "It will be remembered for years to come!  We are excited to see further international recognition confirmed with these awards.  Thank you, to Taipei City Government for your trust, allowing us to do this project."
Gold, Silver and Bronze Event Marketing Award winners were determined by the scores of 19 director-level executive judges who considered 150 nominations from agencies and brands across the Asia Pacific region.  A total of 48 awards (17 gold) were granted in 20 categories.  The winners were celebrated at the ceremony on June 6, 2018 at the Eaton Club in Hong Kong.
"Having submitted in 3 categories we are extremely happy to have received 3 times gold which shows that our efforts around the event were worth it, with Interplan prevailing above severe competition from all the top international agencies." remarked Robert Campbell, Interplan Executive Vice President.  "It also goes to show that the feeling of pride everybody in Taiwan had on that opening night were correct: it was truly a world class event!"
About Event Marketing Awards
The Event Marketing Awards for Asia Pacific are organized by Campaign/CEI to recognize and celebrate people and companies applying best practices in the creation, planning, production and management of innovative and successful events in Asia-Pacific.  They have a yearly online readership of over 1.2 million users.
More information about the awards and list of winners can be found at www.eventmarketingawards.asia/winners/2018/